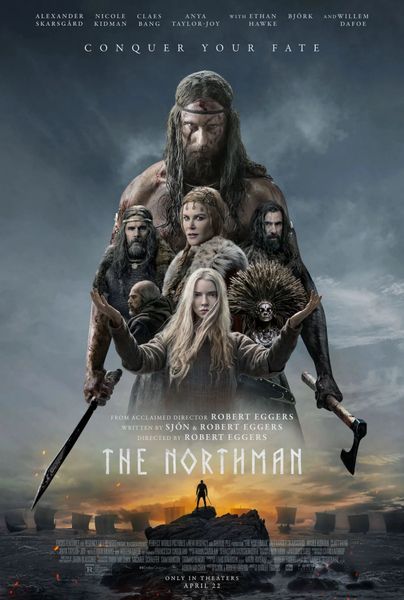 The Northman
Prince Amleth is on the verge of becoming a man when his father is brutally murdered by his uncle, who kidnaps the boy's mother. Two decades later, Amleth is now a Viking who raids Slavic villages. He soon meets a seeress who reminds him of his vow -- save his mother, kill his uncle, avenge his father.
ALL EDITED FILMS ARE SOLD WITH THE UNDERSTANDING THAT THE BUYER ADDITIONALLY OWNS THE ORIGINAL MOVIES. THE BUYER IS RESPONSIBLE FOR MAINTAINING A 1:1 RATIO OF ORIGINAL TO EDITED COPIES. 


BE AWARE THAT SOME FILMS MAY NOT BE EDITED ENTIRELY FROM OFFENSIVE MATERIAL. ALTHOUGH NUDITY, EXCESSIVE VIOLENCE, AND PROFANITY IS REMOVED; THE THEME AND STORYLINE REMAINS THE SAME. PLEASE USE DISCRETION FOR YOUNGER VIEWERS.