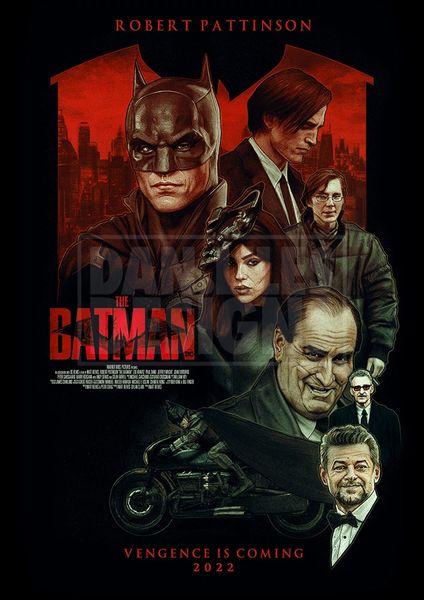 The Batman
Batman ventures into Gotham City's underworld when a sadistic killer leaves behind a trail of cryptic clues. As the evidence begins to lead closer to home and the scale of the perpetrator's plans become clear, he must forge new relationships, unmask the culprit and bring justice to the abuse of power and corruption that has long plagued the metropolis.
ALL EDITED FILMS ARE SOLD WITH THE UNDERSTANDING THAT THE BUYER ADDITIONALLY OWNS THE ORIGINAL MOVIES. THE BUYER IS RESPONSIBLE FOR MAINTAINING A 1:1 RATIO OF ORIGINAL TO EDITED COPIES. 


BE AWARE THAT SOME FILMS MAY NOT BE EDITED ENTIRELY FROM OFFENSIVE MATERIAL. ALTHOUGH NUDITY, EXCESSIVE VIOLENCE, AND PROFANITY IS REMOVED; THE THEME AND STORYLINE REMAINS THE SAME. PLEASE USE DISCRETION FOR YOUNGER VIEWERS.