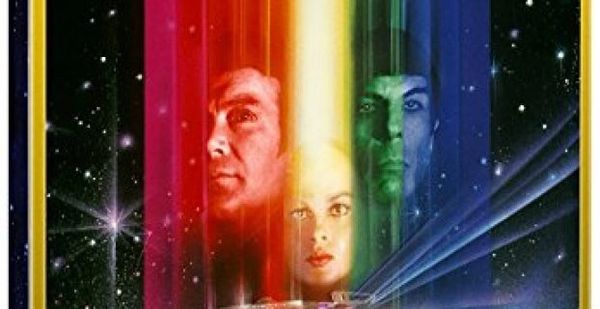 Star Trek: 1-6
Star Trek - The Motion Picture: Admiral James T. Kirk (William Shatner)is called upon to collect his old crewmates in order to save humanity from a giant, hostile alien vessel steadily approaching Earth and destroying everything in its path.

The Wrath Of Khan: It is the 23rd century. The Federation Starship U.S.S. Enterprise is on routine training manoeuvres, and Admiral James T. Kirk seems resigned to the fact that this inspection may well be the last space mission of his career. But Khan is back... 

The Search For Spock: Spock is dead and McCoy is inexplicably being driven insane: McCoy is harbouring Spock's living essence. With one friend alive and one not, but both in pain, Kirk attempts to help his friends by stealing the USS Enterprise and defying Starfleet's Genesis planet quarantine.

The Voyage Home: It's the 23rd century and a mysterious alien power is threatening Earth by evaporating the oceans and destroying the atmosphere. In a frantic attempt to save mankind, Kirk and his crew must time travel back to 1986 San Francisco...

The Final Frontier: It's Stardate 8454.130 and a vacationing Captain Kirk faces two challenges: Climbing Yosemite's El Capitan and teaching campfire songs to Spock. But vacations are cut short when a renegade Vulcan hijacks the Enterprise, and pilots it on a journey to uncover the universe's innermost secrets.

The Undiscovered Country: After years at war, the Federation and the Klingon empire prepare for a peace summit. When a Klingon ship is attacked and the Enterprise is held accountable, the dogs of war are unleashed again, as both worlds brace for what may be their final, deadly encounter...