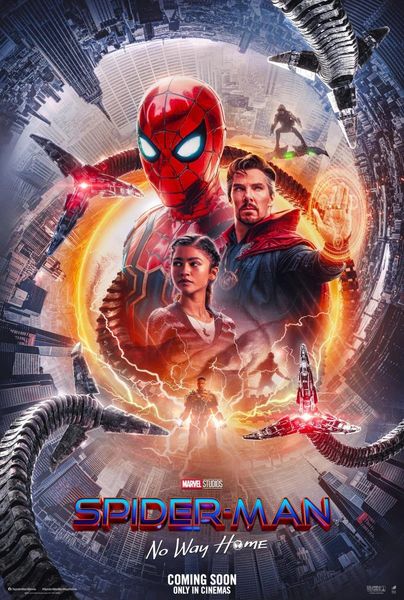 Spider-Man: No Way Home
With Spider-Man's identity now revealed, our friendly neighborhood web-slinger is unmasked and no longer able to separate his normal life as Peter Parker from the high stakes of being a superhero. When Peter asks for help from Doctor Strange, the stakes become even more dangerous, forcing him to discover what it truly means to be Spider-Man.
ALL EDITED FILMS ARE SOLD WITH THE UNDERSTANDING THAT THE BUYER ADDITIONALLY OWNS THE ORIGINAL MOVIES. THE BUYER IS RESPONSIBLE FOR MAINTAINING A 1:1 RATIO OF ORIGINAL TO EDITED COPIES. 


BE AWARE THAT SOME FILMS MAY NOT BE EDITED ENTIRELY FROM OFFENSIVE MATERIAL. ALTHOUGH NUDITY, EXCESSIVE VIOLENCE, AND PROFANITY IS REMOVED; THE THEME AND STORYLINE REMAINS THE SAME. PLEASE USE DISCRETION FOR YOUNGER VIEWERS.