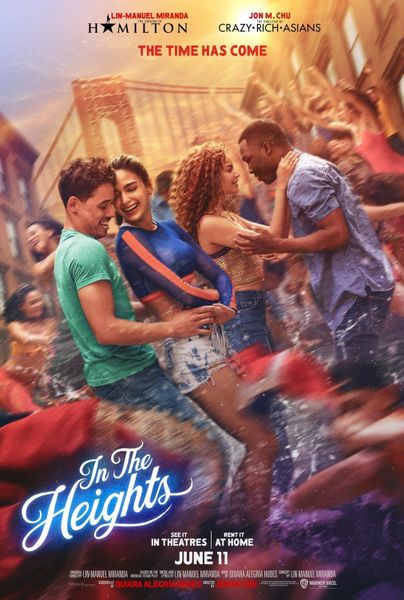 In The Heights (2021)
In Washington Heights, N.Y., the scent of warm coffee hangs in the air just outside of the 181st St. subway stop, where a kaleidoscope of dreams rallies a vibrant and tight-knit community. At the intersection of it all is a likable and magnetic bodega owner who hopes, imagines and sings about a better life.
ALL EDITED FILMS ARE SOLD WITH THE UNDERSTANDING THAT THE BUYER ADDITIONALLY OWNS THE ORIGINAL MOVIES. THE BUYER IS RESPONSIBLE FOR MAINTAINING A 1:1 RATIO OF ORIGINAL TO EDITED COPIES. 


BE AWARE THAT SOME FILMS MAY NOT BE EDITED ENTIRELY FROM OFFENSIVE MATERIAL. ALTHOUGH NUDITY, EXCESSIVE VIOLENCE, AND PROFANITY IS REMOVED; THE THEME AND STORYLINE REMAINS THE SAME. PLEASE USE DISCRETION FOR YOUNGER VIEWERS.