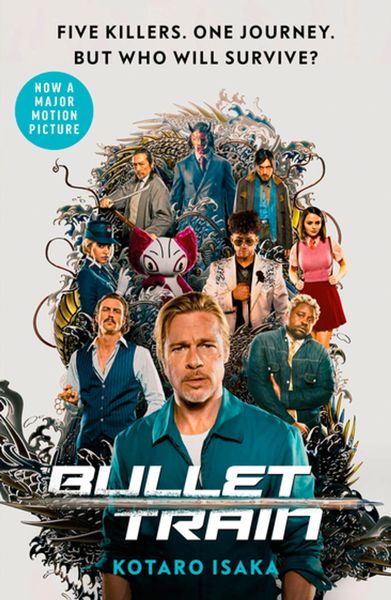 Bullet Train
Ladybug is an unlucky assassin who's determined to do his job peacefully after one too many gigs has gone off the rails. Fate, however, may have other plans as his latest mission puts him on a collision course with lethal adversaries from around the globe -- all with connected yet conflicting objectives -- on the world's fastest train.
ALL EDITED FILMS ARE SOLD WITH THE UNDERSTANDING THAT THE BUYER ADDITIONALLY OWNS THE ORIGINAL MOVIES. THE BUYER IS RESPONSIBLE FOR MAINTAINING A 1:1 RATIO OF ORIGINAL TO EDITED COPIES. 


BE AWARE THAT SOME FILMS MAY NOT BE EDITED ENTIRELY FROM OFFENSIVE MATERIAL. ALTHOUGH NUDITY, EXCESSIVE VIOLENCE, AND PROFANITY IS REMOVED; THE THEME AND STORYLINE REMAINS THE SAME. PLEASE USE DISCRETION FOR YOUNGER VIEWERS.